PSD Bond
PSD Bond is the first and currently only insurance contract to meet the safeguarding requirements of the revised Payment Services Directive (PSD2) and second Electronic Money Directive (EMD). It was launched mid-2019 in the United Kingdom and has since been accepted for use in Lithuania and Ireland.
Pioneered and offered exclusively by Protean Risk, PSD Bond is underwritten by major insurers, including Lloyd's of London, and all providing Standard & Poor's or equivalent 'A' rated financial security.  
It is being used by an increasing number of APIs and EMIs, including some of the world's largest and well-known brands. With a credible and acceptable insurance option on the table, payment service providers are well advised to re-examine their safeguarding alternatives. 
Overcoming key challenges
Double safeguarding 
Segregation is difficult to do properly and efficiently where there is uncertainty or complexity associated with the payment flow e.g. involving banks, agents or distributors. In some cases firms are having to tie up even more cash than they need to – maybe twice what they need to. 
Commingling
As the payments and E-money universe becomes more complex, it is becoming harder to know which funds to segregate and for how long – with 100% confidence. Examples can be found in areas such as foreign exchange and involving non EEA balances.
"Firms need to consider safeguarding as one of their key controls and make sure they are doing it correctly, so that consumers are protected. Using insurance can help them get it right in some of the more difficult areas and allow them to improve capital efficiency especially when used to complement segregation."
John Burns
Technical Director, Payment Services
Compliancy Services Ltd
Latest thinking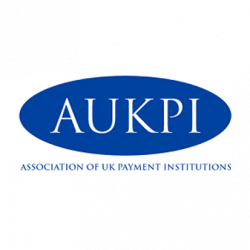 News / by Tristan Sargeaunt, Dip CII
---
AUKPI represents Payment Institutions regulated by the FCA Read more...