Support your employees' health when they need it the most
Serious illnesses, such as cancer or heart disease impacts thousands of people every year. While our Relevant Life insurance and Group Death In Service offers support in the event of a death of an employee, critical illness is also an emotionally distressing time for the person affected and their family and a lot more likely to happen. According to the Association of British Insurers (ABI), we are five times more likely to claim on a critical illness policy than a life insurance policy before the age of 65. This is why critical illness cover is typically more expensive.
However, buying a Group Critical Illness policy to support your employees could prove invaluable, especially if you know that their families would struggle to make ends meet if they couldn't work due to a serious health condition. 
Different levels of cover are available and we partner with our clients to put together Group Critical Illness protection suited to their employees' needs at competitive premiums, which are also tax-deductible as a business expense.
For more information on the different levels of protection we can offer, get in touch with one of our dedicated specialists below or complete our contact form.
Key related services
Key contacts
Peter O'Neill, DipPFS


Account Director
Stuart Slater, DipPFS


Account Director
Amy Monk, Cert CII(FS)


Account Manager
Key benefits
Provide the support your employees need if they become seriously ill
Tax free lump sum payments to those affected by a critical illness, usually based on a multiple of salary
Lump sum payments could be used for medical expenses, payment of outstanding mortgage or adaptions to the home (i.e. for wheelchair use)
Major illnesses covered include: cancer, heart attack, stroke, and multiple sclerosis
Other serious illnesses also covered, such as Alzheimer's disease, cardiac arrest, Creitzfeldt-Jakob disease, dementia, kidney failure, major organ transplants, motor neuron disease, and Parkinsons disease
Additional support can also be provided, such as counselling or a personal nurse
Different levels of cover available at competitive premiums
Premiums are tax-deductible as a business expense against corporation tax
Can be purchased as a personal policy, or as an addition to key person insurance
What our clients say

We engaged Protean to provide the full range of insurance for Crowdcube. As a rapidly growing business, we needed a specialist broker that can provide the depth of expertise, whilst retaining a personal service and having been personally introduced to Protean, we are delighted that they have met all of our expectations and we would happily recommend them.

After speaking to a number of potential providers, we chose Protean to arrange our PI cover because we were impressed by their understanding of the unique characteristics of the specific niche market that we operate in and their ability to source bespoke cover at a competitive cost. I have no hesitation in recommending their services.

Protean helped us make a substantial saving on the insurance renewal terms put forward by our existing broker, offering like for like coverage. At the outset the team at Protean took the time to understand our business and ensure it was accurately represented to insurers. Protean's use of an open-market strategy which is not restricted to a scheme has given us choice and delivered a very good result. We would certainly recommend them.
Latest thinking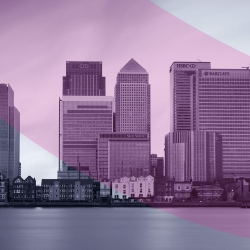 News / by Tristan Sargeaunt, Dip CII
---
09 December 2019 will be a crucial date. Read more...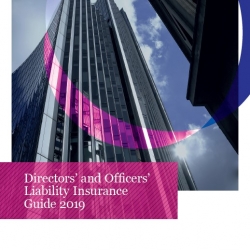 News / by Nathan Sewell
---
Read our latest guide covering the most frequently asked questions on Directors & Officers Insurance. Read more...