A tax efficient alternative to group life insurance
Many small business owners would like to offer their employees life insurance, but find it challenging as group life insurance schemes can be expensive, especially if there are not many members of staff.
Protean Risk offer a suitable alternative in the form of Relevant Life Insurance, which is designed for companies too small for a group life scheme.
Relevant Life is not only a useful perk for employees and directors, but can also offer generous tax benefits as it is a tax deductible business expense and is typically exempt from inheritance tax.
It's important to note that Relevant Life policies must be written into a discretionary trust and eligible employees must be UK residents and employees of a UK based company.
If you're a small business looking to obtain Relevant Life for your employees and directors, then get in touch with one of our dedicated specialists below or complete our contact form.
Key related services
Key contacts
Peter O'Neill, DipPFS


Account Director
Stuart Slater, DipPFS


Account Director
Amy Monk, Cert CII(FS)


Account Manager
Appropriate for
UK Companies too small for a group life scheme
High-earning employees who might exceed their pension lifetime allowance
Members of group life schemes who want to top up their benefits above the provisions of their group scheme
Company directors placing life cover in trust for their beneficiaries in a highly tax efficient contract
What our clients say

We engaged Protean to provide the full range of insurance for Crowdcube. As a rapidly growing business, we needed a specialist broker that can provide the depth of expertise, whilst retaining a personal service and having been personally introduced to Protean, we are delighted that they have met all of our expectations and we would happily recommend them.

After speaking to a number of potential providers, we chose Protean to arrange our PI cover because we were impressed by their understanding of the unique characteristics of the specific niche market that we operate in and their ability to source bespoke cover at a competitive cost. I have no hesitation in recommending their services.

Protean helped us make a substantial saving on the insurance renewal terms put forward by our existing broker, offering like for like coverage. At the outset the team at Protean took the time to understand our business and ensure it was accurately represented to insurers. Protean's use of an open-market strategy which is not restricted to a scheme has given us choice and delivered a very good result. We would certainly recommend them.
Latest thinking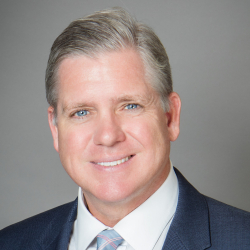 News / by Nathan Sewell
---
Well the time has come! Goodbye Protean Risk, you are in good hands. Read more...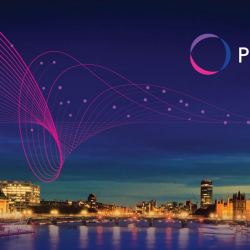 News / by Tom Spraggs
---
Tom Spraggs summarizes the key considerations as part of the new Investment Firms Prudential Regime. Read more...