What we offer
FinTech is the enablement of the financial services industry through the use of technology. The definition has evolved greatly in recent years with disruptive technology being deployed in the financial services sector across all verticals including payments, lending, asset management and equity finance. 
The current level of growth in the sector is unprecedented with new companies launching almost every day. The very nature of the innovation dictates that many of these companies will have different risks and would not benefit from being pigeon-holed or from a 'one size fits all' broking approach.
Our proposition is rooted in our ability to identify the risks you face, assess and clarify which of these can be mitigated through insurance, and then translate how they can be cascaded in terms of relevance and importance.
Having invested heavily, both in terms of understanding the sector and researching which insurers react most positively to companies innovating in this space, we keep our knowledge current through our support of FinTech industry Associations.
Why you should try us
Broad client base
Experts in identifying, assessing and mitigating risk
Extensive knowledge of technology sector insurance products and wordings
Wide choice of insurers offering competitive premiums
Key related services
What our clients say
We engaged Protean to provide the full range of insurance for Crowdcube. As a rapidly growing business, we needed a specialist broker that can provide the depth of expertise, whilst retaining a personal service and having been personally introduced to Protean, we are delighted that they have met all of our expectations and we would happily recommend them.

Protean Risk was incredibly helpful and understood our business immediately. Most importantly they got us a deal we were very happy with in a really short space of time. In summary Great people to work with!
We were recommended to work with Protean by one of our Venture Capital investors. As a FinTech business we have very specific requirements, meaning that we require support from advisers with the expertise in our sector. We found Protean Risk to be knowledgeable, organised and supportive throughout the process. We would be happy to recommend their services to others

Protean Risk were incredibly helpful when it came to meeting our insurance requirements; mostly down to their breadth of knowledge in their niche sector of insurance and their exemplary service levels. This allowed us to acquire a bespoke insurance package covering relevant insurances at competitive premium levels.

As a business newly authorised by the FCA, we have very specific PI requirements and also want to ensure the premium costs are competitive. Protean took time to understand our requirements and provide us with an efficient and responsive service. We can happily recommend their services.

Latest thinking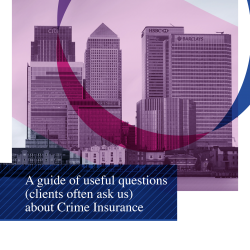 News / by Bethany Thomas
---
A guide to the most commonly asked questions about Crime Insurance. Read more...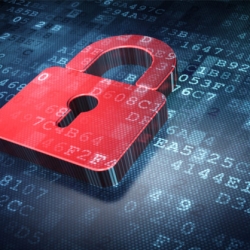 News / by Bethany Thomas
---
A guide exploring the role of Cyber Insurance Read more...