What we offer
Providing professional advice or services could you make you liable for claims from third parties, including clients, shareholders and creditors. Allegations commonly stem from breach of professional duty or trust but can also include breach of confidentiality, defamation and loss of documents.
Professional indemnity claims are proliferating and the cost of defending a claim can be substantial. A Professional Indemnity (PI) policy provides a cost-effective mechanism for transferring your exposure to PI claims.
Cover is mandatory for many professionals including alternative investment managers, mortgage intermediaries and independent financial advisers.  It is, also, commonplace for other professionals to purchase this cover both to protect themselves and because it's frequently a contractual requirement for entering a new trading relationship.
Our clients benefit from our knowledge and expertise and access to a broad range of insurers, including specialist and Lloyd's markets. This allows us to create bespoke solutions with competitive premiums.
Key related services
Key contacts
Richard Austwick, Dip CII


Senior Account Manager
Luke Chesworth


Senior Account Manager
Why you should try us
Specialist PI broker with a wealth of experience
Client concentration allows us to benchmark quotes to ensure competitiveness
Ensure your business is considered on its own merits
Achieve competitive pricing through insurer relationships
What our clients say
We were introduced to Protean by the firm who were helping with FCA authorisation. They really understand the PII cover requirements for PSD2 and were very quick to review our business model and services. They provided multiple options with comparisons which helped us to clearly understood and choose appropriate risk cover. We surely continue to use and recommend them.

We engaged Protean to provide the full range of insurance for Crowdcube. As a rapidly growing business, we needed a specialist broker that can provide the depth of expertise, whilst retaining a personal service and having been personally introduced to Protean, we are delighted that they have met all of our expectations and we would happily recommend them.

Protean Risk was the one name that kept coming up when we asked our trusted partners who we should approach for our PI and D&O cover. As a niche financial services business we wanted to find advisers that had deep expertise in the sector. We found Protean Risk were able to quickly understand our requirements and deliver a series of competitive quotes. They kept us well informed throughout the process and were very responsive to any queries. We would not hesitate in recommending Protean Risk to others.

We're a compliance consultancy and we were introduced to Protean Risk by our professional body, the Association of Professional Compliance Consultants, when we launched in 2013 and they have been our Professional Indemnity Insurance (PII) broker since then. I have also introduced several of my clients to Protean Risk when they needed to obtain PII. Turnaround times are important as is the ability to speak to someone knowledgeable when questions arise and I have found their staff to be very helpful.

When starting a new business from scratch you meet a lot of new people and can be pleasantly surprised. This has been the case with Protean Risk, who I had not dealt with previously, but were introduced to whilst gaining FCA approval for our investment management firm. They have proved to be efficient and effective in obtaining competitive PI terms for us from the start and during our subsequent rapid growth.

I was referred to Nathan Sewell by a mutual friend and he worked tirelessly, under severe time pressure given our position, to secure PI coverage for my firm after a competitor firm had let us down badly during the renewal process. Nathan's approach was refreshingly different to other PI brokers we have worked with in the last 15 years in that he clearly took pride in placing our cover on the best terms and as similar sized firm to ours, there was clearly a much stronger alignment of interest. We felt our business was valued. I would commend Nathan and Protean Risk to any other private wealth management business.

As an Independent Financial Advisor business, our PI is very important to us. We moved to Protean because they have the depth of specialist expertise and experience we need but with a very personal service. In our case, we stayed with the same insurer but benefitted from improved terms because Protean took the time to understand our business and to present it more effectively to the Insurer. We are happy to recommend Protean.

Protean were recommended to us by one of our industry contacts and were able to find the right solution for us where other brokers had failed. We would highly recommend them.

As an African-focussed investment advisory start-up going through the process of becoming an Appointed Representative of a FCA regulated Principal, PI cover was an absolute must. Sole shareholding structure and business model of focussing on African clients, thus deriving most of revenue from outside the UK, meant getting a PI cover was difficult. I spoke to a few brokers and Protean's efficacy was immediately apparent. Luke and Richard took their time to understand our unique characteristics and despite the complexity of our case, they eventually got us a competitive PI cover. Really impressed with their professionalism and dedication. Will gladly recommend their services with no hesitation.

Latest thinking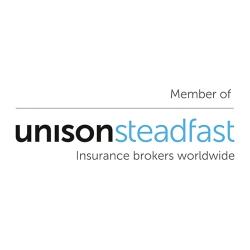 News / by Omar Elhag
---
We have joined an international network of close to 600 medium-sized independent broker members. Read more...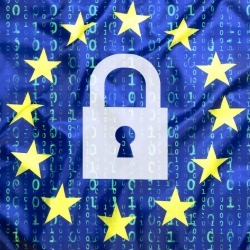 News / by Tristan Sargeaunt
---
Businesses can now get insurance for GDPR exposure Read more...