What would your company do if a major shareholder, partner or member died?
Anyone who has a significant share in a business should consider having protection to ensure that their company stays on track should a business partner, shareholder or member die or become too ill to carry on working.
Without this type of cover, control of the business could be passed on to someone who has no experience of, or no interest in running it. Inheriting family members may have little or no idea on how to manage the business and end up running it in a way that is unacceptable to the other owners or even want to sell their stake in the company rather than become actively involved.
Protean Risk offer various protection options designed to enable the surviving business owners to continue trading following the loss of a key member of the business. This is applied via a series of legal agreements that set out how the ownership is to be managed if a shareholder, partner or member passes away. It also helps to ensure that the inheriting family of the deceased receives the full value of their interest in the business. We also offer an option to cover the shareholder, partner or member in case of serious illness.
Our team of specialists have extensive experience in helping businesses choose the most suitable option for this form of protection. Find out more by getting in touch with a member of the team or online via our contact form.
Key related services
Key contacts
Peter O'Neill, DipPFS


Account Director
Stuart Slater, DipPFS


Account Director
Amy Monk, Cert CII(FS)


Account Manager
Options available:
Life of Another: Business owners can apply for a policy on the lives of the co-owners representing the value of their share of the business. Premiums can be paid personally by each shareholder/partner/member. The business can maintain premiums although there will be tax implications which our team can discuss with you
Own Life in Trust: Each business owner takes out a policy held under a business trust for the benefit of their co-business owners. In the event of a claim, the claim proceeds are paid to the surviving business owners to purchase the business share of the deceased
Company Share Purchase/Company Buyback: This only applies to limited companies. The company takes out the insurance protection for each of the shareholders. In the event of a claim, the company receives the claim proceeds to purchase the shares back from the deceased shareholder's estate and then cancels these shares. Due to company law and tax procedures this is a relatively complex process and requires careful planning
What our clients say

We engaged Protean to provide the full range of insurance for Crowdcube. As a rapidly growing business, we needed a specialist broker that can provide the depth of expertise, whilst retaining a personal service and having been personally introduced to Protean, we are delighted that they have met all of our expectations and we would happily recommend them.

After speaking to a number of potential providers, we chose Protean to arrange our PI cover because we were impressed by their understanding of the unique characteristics of the specific niche market that we operate in and their ability to source bespoke cover at a competitive cost. I have no hesitation in recommending their services.

Protean helped us make a substantial saving on the insurance renewal terms put forward by our existing broker, offering like for like coverage. At the outset the team at Protean took the time to understand our business and ensure it was accurately represented to insurers. Protean's use of an open-market strategy which is not restricted to a scheme has given us choice and delivered a very good result. We would certainly recommend them.
Latest thinking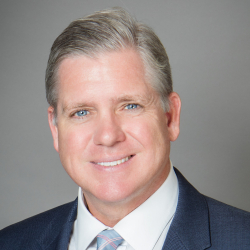 News / by Nathan Sewell
---
Well the time has come! Goodbye Protean Risk, you are in good hands. Read more...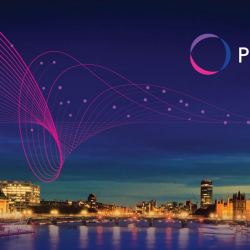 News / by Tom Spraggs
---
Tom Spraggs summarizes the key considerations as part of the new Investment Firms Prudential Regime. Read more...