What we offer
Protean Risk IFA insurance combines one of the most extensive choices of IFA insurers available, with specialist sector and product knowledge to offer our clients some of the best terms available in the market. Utilising our extensive IFA insurance experience allows us to gain a clear understanding of your needs and advise upon which IFA insurers and which wordings are most suited to your firm.
As a qualified and specialist Independent Financial Adviser Insurance Practice, we regularly conduct in-house policy wording reviews and benchmarking studies, maintain an up-to-date knowledge of the IFA insurance market and are highly skilled at negotiating and tailoring wordings specific to your particular needs. 
As a client you can expect a high quality personal service including:
Guidance on the risk submission so that you positively position your firm in the insurance market
Fully informed insurance marketing strategy, outlining key markets to approach and tactics to employ to secure the best results
Experienced, direct negotiation of terms from specialist involved in the IFA sector every day
Full policy wording reviews
Prompt service response at renewal and throughout the policy period
Continued claims support throughout the policy year
Why you should try us
Expert IFA Practice
Accurate premium and cover benchmarking
One of the widest choices of IFA insurers including Lloyd's
Fast and responsive policy and claims service
Extensive client testimonials
Key related services
What our clients say
As an Independent Financial Advisor business, our PI is very important to us. We moved to Protean because they have the depth of specialist expertise and experience we need but with a very personal service. In our case, we stayed with the same insurer but benefitted from improved terms because Protean took the time to understand our business and to present it more effectively to the Insurer. We are happy to recommend Protean.

We found the team at Protean to be extremely helpful and efficient, delivering a higher level of service than we had previously experienced. Working together, we were able to achieve a more competitive premium for our Professional Indemnity Insurance renewal. We would happily recommend them.

The team at Protean Risk were able to give expert advice and demonstrate an in-depth knowledge of the IFA insurance market which allowed us to save money and retain our current insurer. It is very appealing to work with a broker that matches our own profile and has similar values in relation to client service. We would highly recommend them

Protean were recommended to us by one of our industry contacts and were able to find the right solution for us where other brokers had failed. We would highly recommend them.

Latest thinking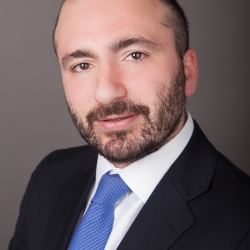 News / by Julian Brincat
---
Julian Brincat contributes to a Money Marketing article. Read more...