What we offer
Whilst Corporate Finance Advisers have the ability to manage elements of their risk, such as negotiating tighter contractual conditions or being aware of the heightened exposure of contracting with counterparties in North America for example, the most effective form of risk mitigation is a specialist insurance wording designed to cover their activities. 
Corporate Finance Advisers also operate in a highly regulated environment and must comply with the rules set out by the Financial Conduct Authority (FCA). Whilst it is not always mandatory for Corporate Finance Advisers to purchase Professional Indemnity Insurance it is considered good market practice and only a specialist broker will be able to guide you through the process to ensure that you get the cover that is most appropriate for your activities.
Why Protean Risk?
Corporate Finance insurance risk experts
Dedicated scheme for small and medium-sized firms
Specific policy wording for Corporate Finance Advisers
Access to specialist insurance markets including Lloyd's
90% of clients rate our service as 'very good' or 'excellent'
Key contacts
Tom Spraggs, Dip CII


Account Director, Financial Institutions Team Leader
Richard Austwick BA Dip CII


Account Director - Financial Institutions Team Leader
Key related services
What our clients say

Protean were both knowledgeable and helpful in helping us obtain our PI and D&O Insurance. Nathan had an implicit understand of the market and what we required from our insurance, and was successful in quickly obtaining cover that was both more comprehensive and significantly more cost effective than we had had previously. Very happy with the whole process.

We engaged Protean to provide the full range of insurance for Crowdcube. As a rapidly growing business, we needed a specialist broker that can provide the depth of expertise, whilst retaining a personal service and having been personally introduced to Protean, we are delighted that they have met all of our expectations and we would happily recommend them.

Having used Protean to arrange insurance covers for our European and US operations, we have found the Protean team to be very helpful and professional. We are very happy that we can rely on their knowledge and expertise in the insurance market and I am sure they will be a partner we can trust to support our global growth.

The Angel Co Fund has been working with Protean for it's insurance needs as they have a great understanding of the requirements of an organization in the investment industry
Latest thinking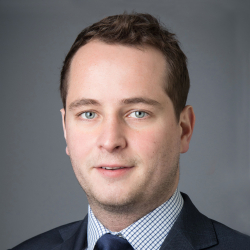 News / by Richard Austwick, Dip CII
---
An insurance solution that has been approved by local regulators. Read more...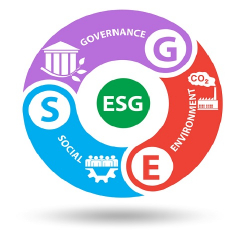 News / by Edward Pring
---
Financial Institutions can overlook their exposure to ESG risks. Read more...