What we offer
FCA authorised entities, both Directly Authorised and Appointed Representatives, operate in a highly regulated environment and must comply with the rules set out by the FCA.  Whilst it is mandatory for certain entities to purchase Professional Indemnity Insurance, for example, for others it is not the case.  Only a specialist broker will be able to guide you through these requirements.
Advising FCA Regulated entities on insurance matters is Protean Risk's core business.  We understand different insurers' capabilities, strengths and weaknesses so can identify the insurers likely to provide the best terms and pricing for your risks, which we can then benchmark internally.
What makes Protean Risk stand out is our expertise in the key risk areas of Professional Indemnity, Directors' & Officers' Liability and Cyber Risk.  This has resulted in over 90% of our clients describing us a 'experts in their business sector' in a recent independently managed client survey.
Why you should try us
Broad market access including specialist and Lloyd's markets
Expert advice on which types of insurance are mandatory
90% of our clients rated our service as 'good' or 'excellent' 
Key related services
What our clients say
Finding the right insurance when you operate in a very niche market is difficult. Protean owned the whole process – making it easy and finding us a product that was far better than we anticipated. Their help and guidance was second to none

Protean Risk was incredibly helpful and understood our business immediately. Most importantly they got us a deal we were very happy with in a really short space of time. In summary Great people to work with!
Protean helped us make a substantial saving on the insurance renewal terms put forward by our existing broker, offering like for like coverage. At the outset the team at Protean took the time to understand our business and ensure it was accurately represented to insurers. Protean's use of an open-market strategy which is not restricted to a scheme has given us choice and delivered a very good result. We would certainly recommend them.

Having used Protean to arrange insurance covers for our European and US operations, we have found the Protean team to be very helpful and professional. We are very happy that we can rely on their knowledge and expertise in the insurance market and I am sure they will be a partner we can trust to support our global growth.

Latest thinking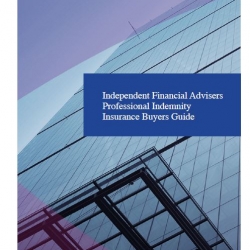 News / by Julian Brincat
---
How to improve the management of your PII renewal and ultimately achieve a better result Read more...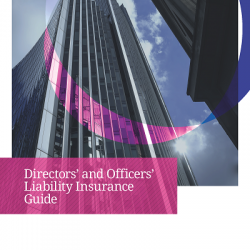 News / by Nathan Sewell
---
Answers to 21 frequently asked questions, including claims examples, trends and top 5 sources of exposure. Read more...