Innovative protection for the innovators of today
Protean's team of dedicated Fintech and Payment Services specialists have created a new insurance solution revolutionising the protection available to fintechs. The policy is specifically designed to protect against key operational risks broadly categorised as theft, fraud, negligence, data compromise, and cyber extortion. 
The policy provides an optimised solution to the key risks facing your business, delivering greater certainty of coverage and simplified policy design to provide a smooth and rapid response to claims. 
Protean Fintech Insurance is available to a range of firms from start-ups to unicorns, and our Fintech and Payment Services team is passionate about ensuring your insurance programme delivers value for money. 
Product highlights:
Competitively priced with enhanced protection in strategically important areas 
Combines previously separate policies into one solution to deliver pricing economies and coverage benefits
Simplified policy construction to streamline coverage and claims response
Coverage for social engineering fraud, cryptojacking and fraudulent retention of erroneous payments
Extends protection to include the negligent acts or omissions caused by third party service providers
Access to specialist emergency support in the event of data breach
Includes public relations expenses, mitigation and crisis management costs 
Enhanced protection for directors including, pre-claim inquiry costs and personal tax notices
Get in touch with us to find out more.
Key contacts
Tristan Sargeaunt
Director, Fintech and Payment Services
Charlie Cooper, Cert CII
Account Manager
Key related services
What our clients say
Protean were highly recommended to us by a trusted party years ago. We have since been delighted by their proactive and "customer-first" attitude. We would recommend them anytime.

We engaged Protean to provide the full range of insurance for Crowdcube. As a rapidly growing business, we needed a specialist broker that can provide the depth of expertise, whilst retaining a personal service and having been personally introduced to Protean, we are delighted that they have met all of our expectations and we would happily recommend them.

We were introduced to Protean by a trusted partner in 2016 and have worked with them ever since. As experts in Fintech Insurance, they provide a high level of technical expertise, coupled with excellent service. Protean are well connected in the Fintech arena and are also a useful sounding board on broader risk and insurance matters.

We were recommended to work with Protean by one of our Venture Capital investors. As a FinTech business we have very specific requirements, meaning that we require support from advisers with the expertise in our sector. We found Protean Risk to be knowledgeable, organised and supportive throughout the process. We would be happy to recommend their services to others

Protean Risk was incredibly helpful and understood our business immediately. Most importantly they got us a deal we were very happy with in a really short space of time. In summary Great people to work with!

As a business newly authorised by the FCA, we have very specific PI requirements and also want to ensure the premium costs are competitive. Protean took time to understand our requirements and provide us with an efficient and responsive service. We can happily recommend their services.

Latest thinking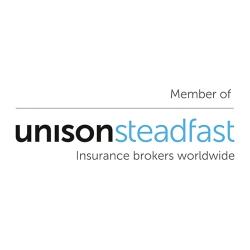 News / by Omar Elhag
---
We have joined an international network of close to 600 medium-sized independent broker members. Read more...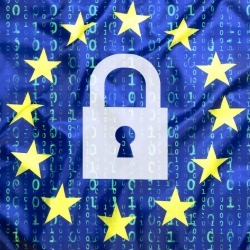 News / by Tristan Sargeaunt
---
Businesses can now get insurance for GDPR exposure Read more...