Client Survey & Testimonials
As part of our ongoing service commitment we commissioned a survey in November 2018 to all Protean Risk clients to appraise our performance in terms of service quality, expertise, and communication and we are delighted with the results. 98% of clients who responded to our survey would recommend us and 95% agree that we're experts in our business sector. 
We always welcome the positive feedback we receive from our clients and will continue to focus on providing the highest possible levels of service and satisfaction to all of the clients we serve.
We engaged Protean to provide the full range of insurance for Crowdcube. As a rapidly growing business, we needed a specialist broker that can provide the depth of expertise, whilst retaining a personal service and having been personally introduced to Protean, we are delighted that they have met all of our expectations and we would happily recommend them.

We were introduced to Protean by a trusted partner in 2016 and have worked with them ever since. As experts in Fintech Insurance, they provide a high level of technical expertise, coupled with excellent service. Protean are well connected in the Fintech arena and are also a useful sounding board on broader risk and insurance matters.

We were recommended to work with Protean by one of our Venture Capital investors. As a FinTech business we have very specific requirements, meaning that we require support from advisers with the expertise in our sector. We found Protean Risk to be knowledgeable, organised and supportive throughout the process. We would be happy to recommend their services to others

Protean were highly recommended to us by a trusted party years ago. We have since been delighted by their proactive and "customer-first" attitude. We would recommend them anytime.

Dealing with Protean Risk was a pleasure. They were very helpful and offered the right level of expertise with swift execution. We would recommend them highly.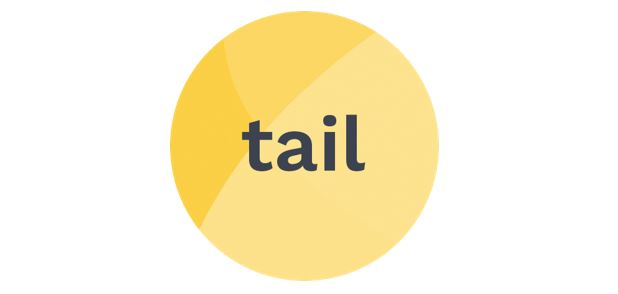 Finding the right insurance when you operate in a very niche market is difficult. Protean owned the whole process – making it easy and finding us a product that was far better than we anticipated. Their help and guidance was second to none

Protean Risk was incredibly helpful and understood our business immediately. Most importantly they got us a deal we were very happy with in a really short space of time. In summary Great people to work with!

As a business newly authorised by the FCA, we have very specific PI requirements and also want to ensure the premium costs are competitive. Protean took time to understand our requirements and provide us with an efficient and responsive service. We can happily recommend their services.

We were introduced to Protean by the firm who were helping with FCA authorisation. They really understand the PII cover requirements for PSD2 and were very quick to review our business model and services. They provided multiple options with comparisons which helped us to clearly understood and choose appropriate risk cover. We surely continue to use and recommend them.

We refer all of our PII enquiries to Protean because they have been able to find insurers for our clients when other brokers could not

We're a compliance consultancy and we were introduced to Protean Risk by our professional body, the Association of Professional Compliance Consultants, when we launched in 2013 and they have been our Professional Indemnity Insurance (PII) broker since then. I have also introduced several of my clients to Protean Risk when they needed to obtain PII. Turnaround times are important as is the ability to speak to someone knowledgeable when questions arise and I have found their staff to be very helpful.

Protean Risk were incredibly helpful when it came to meeting our insurance requirements; mostly down to their breadth of knowledge in their niche sector of insurance and their exemplary service levels. This allowed us to acquire a bespoke insurance package covering relevant insurances at competitive premium levels.

The service provided by Protean Risk via Peter and Amy was superb. Their product knowledge and clear consistent communication inspired confidence throughout the process. I highly recommend this company. 

We needed to put in place our first policies after raising financing. We found Protean to be efficient, appropriate and very helpful.  We will use them next time!

We have used Protean as broker for our PI insurance since we set up our business. They have always been responsive and are both experienced and knowledgeable about the requirements of Financial Services firms and the risks we face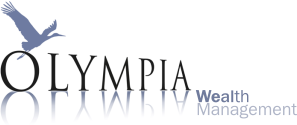 After speaking to a number of potential providers, we chose Protean to arrange our PI cover because we were impressed by their understanding of the unique characteristics of the specific niche market that we operate in and their ability to source bespoke cover at a competitive cost. I have no hesitation in recommending their services.

When starting a new business from scratch you meet a lot of new people and can be pleasantly surprised. This has been the case with Protean Risk, who I had not dealt with previously, but were introduced to whilst gaining FCA approval for our investment management firm. They have proved to be efficient and effective in obtaining competitive PI terms for us from the start and during our subsequent rapid growth.

Protean were both knowledgeable and helpful in helping us obtain our PI and D&O Insurance. Nathan had an implicit understand of the market and what we required from our insurance, and was successful in quickly obtaining cover that was both more comprehensive and significantly more cost effective than we had had previously. Very happy with the whole process.

Protean helped us make a substantial saving on the insurance renewal terms put forward by our existing broker, offering like for like coverage. At the outset the team at Protean took the time to understand our business and ensure it was accurately represented to insurers. Protean's use of an open-market strategy which is not restricted to a scheme has given us choice and delivered a very good result. We would certainly recommend them.

The Angel Co Fund has been working with Protean for it's insurance needs as they have a great understanding of the requirements of an organization in the investment industry

I was referred to Nathan Sewell by a mutual friend and he worked tirelessly, under severe time pressure given our position, to secure PI coverage for my firm after a competitor firm had let us down badly during the renewal process. Nathan's approach was refreshingly different to other PI brokers we have worked with in the last 15 years in that he clearly took pride in placing our cover on the best terms and as similar sized firm to ours, there was clearly a much stronger alignment of interest. We felt our business was valued. I would commend Nathan and Protean Risk to any other private wealth management business.

As an Independent Financial Advisor business, our PI is very important to us. We moved to Protean because they have the depth of specialist expertise and experience we need but with a very personal service. In our case, we stayed with the same insurer but benefitted from improved terms because Protean took the time to understand our business and to present it more effectively to the Insurer. We are happy to recommend Protean.

...Protean really understand the insurance needs of small growth businesses in the tech space and they were very quick and responsive sourcing cover for us at a competitive rate.

The team at Protean Risk were able to give expert advice and demonstrate an in-depth knowledge of the IFA insurance market which allowed us to save money and retain our current insurer. It is very appealing to work with a broker that matches our own profile and has similar values in relation to client service. We would highly recommend them

Having used Protean to arrange insurance covers for our European and US operations, we have found the Protean team to be very helpful and professional. We are very happy that we can rely on their knowledge and expertise in the insurance market and I am sure they will be a partner we can trust to support our global growth.

Protean Risk was the one name that kept coming up when we asked our trusted partners who we should approach for our PI and D&O cover. As a niche financial services business we wanted to find advisers that had deep expertise in the sector. We found Protean Risk were able to quickly understand our requirements and deliver a series of competitive quotes. They kept us well informed throughout the process and were very responsive to any queries. We would not hesitate in recommending Protean Risk to others.

As an African-focussed investment advisory start-up going through the process of becoming an Appointed Representative of a FCA regulated Principal, PI cover was an absolute must. Sole shareholding structure and business model of focussing on African clients, thus deriving most of revenue from outside the UK, meant getting a PI cover was difficult. I spoke to a few brokers and Protean's efficacy was immediately apparent. Luke and Richard took their time to understand our unique characteristics and despite the complexity of our case, they eventually got us a competitive PI cover. Really impressed with their professionalism and dedication. Will gladly recommend their services with no hesitation.