What we offer
As the world of Digital Assets has continued to grow, lucrative investment opportunities in this emerging market have followed suit. The decentralised nature of these assets makes risk management more important than ever, as underlying exposures should be considered by companies operating in this sector. A non-exhaustive list of these vulnerabilities could be hacks, data breaches, technical error, human error, and fraud plus many more which can be offset onto an insurance solution. The importance of risk management is further epitomised in light of criminals purportedly having stolen $14 billion worth of cryptocurrencies in 2021 (source: Chainanalysis, The 2022 Crypto Crime Report).
At Protean Risk, we have a broking team who are solely focussed on the development of risk transfer solutions for businesses who operate in crypto and digital assets. We believe that the intricate and evolving nature of these operational exposures requires such an approach to broking in a sector which is set to grow and challenge the traditional nature of financial services and payments.
While the availability of capital from insurers for digital asset businesses is more restricted in comparison to other industry sectors at present, Protean Risk take time to understand your business activities, discuss your exposures, agree a robust insurer engagement strategy with you before approaching the relevant insurers who have appetite within this sector.
Protean Risk is consistently challenging insurers to enter this space and make insurance capital available for companies. We understand that a global cryptocurrency marketplace, worth in excess of a reported $1.5tn in 2022, will only continue to grow and play a significant role for the long term (source: CoinMarketCap, 2022 Global Cryptocurrency Market Charts).
If you are a newly formed or established company whose activities involve digital assets services, please contact our team to discuss the insurance protection we can provide.
Why Protean Risk?
Affiliate members of CryptoUK -  the first self-regulatory trade association for the UK cryptoassets sector
A team dedicated to insurance for cryptocurrency and digital assets

Extensive experience in finding insurance solutions for firms operating in the digital assets sector

Understanding of appetite within the insurance market
Strong industry knowledge to help build a comprehensive presentation to insurers
Key contacts
Key related services
Protean Risk is a proud member of CryptoUK:
What our clients say

Latest thinking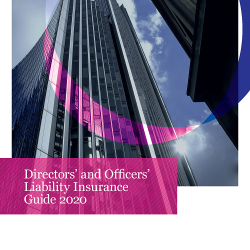 News / by
---
Read our latest guide covering the most frequently asked questions on Directors & Officers Insurance. Read more...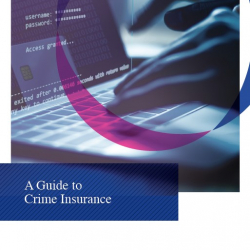 News / by
---
Read our latest guide covering the most frequently asked questions on Crime Insurance. Read more...