What we offer
There has been significant growth of the number of Appointed Representatives (ARs) authorised by the FCA in recent years.  We have responded to this growth by focusing on servicing the specific insurance needs of ARs. This has involved the creation of bespoke insurance solutions for Professional Indemnity, Directors' & Officers' Liability and other insurance covers. The result has been ARs receiving lower excesses and wider cover.  
Whether your purchasing decision is driven by a platform requirement or a desire to protect your business, Protean has the depth of experience from helping over 100 ARs purchase cover.
Why you should try us
Highly competitive pricing
Convenient monthly payments available
Specialist coverage designed specifically for ARs
Insurance broking partner of some of the largest platforms
Fast turnaround times
Key related services
Key contacts
Richard Austwick, Dip CII


Senior Account Manager
Christopher Dyke


Senior Account Manager
What our clients say
After speaking to a number of potential providers, we chose Protean to arrange our PI cover because we were impressed by their understanding of the unique characteristics of the specific niche market that we operate in and their ability to source bespoke cover at a competitive cost. I have no hesitation in recommending their services.

Protean Risk was the one name that kept coming up when we asked our trusted partners who we should approach for our PI and D&O cover. As a niche financial services business we wanted to find advisers that had deep expertise in the sector. We found Protean Risk were able to quickly understand our requirements and deliver a series of competitive quotes. They kept us well informed throughout the process and were very responsive to any queries. We would not hesitate in recommending Protean Risk to others.

Protean helped us make a substantial saving on the insurance renewal terms put forward by our existing broker, offering like for like coverage. At the outset the team at Protean took the time to understand our business and ensure it was accurately represented to insurers. Protean's use of an open-market strategy which is not restricted to a scheme has given us choice and delivered a very good result. We would certainly recommend them.

As an Independent Financial Advisor business, our PI is very important to us. We moved to Protean because they have the depth of specialist expertise and experience we need but with a very personal service. In our case, we stayed with the same insurer but benefitted from improved terms because Protean took the time to understand our business and to present it more effectively to the Insurer. We are happy to recommend Protean.

We have used Protean as broker for our PI insurance since we set up our business. They have always been responsive and are both experienced and knowledgeable about the requirements of Financial Services firms and the risks we face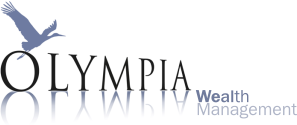 Latest thinking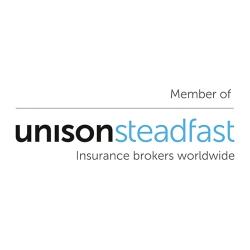 News / by Omar Elhag
---
We have joined an international network of close to 600 medium-sized independent broker members. Read more...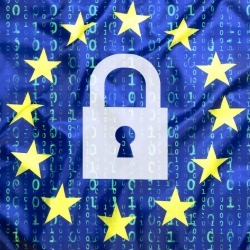 News / by Tristan Sargeaunt
---
Businesses can now get insurance for GDPR exposure Read more...